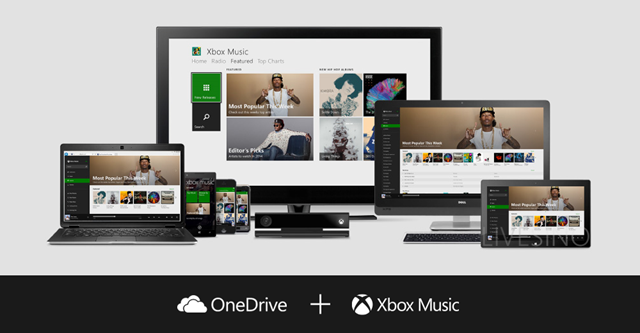 微软计划通过 OneDrive 音乐文件夹整合 Xbox Music 云音乐体验。微软曾在 SkyDrive(OneDrive 前身) 计划加入云音乐功能,曾经独家爆料过 SkyDrive 将加入音乐播放器,微软官方也承认这是实习生的项目,但没有正式推出。
好消息是,微软已经有新的计划:OneDrive Music Locker(音乐存储柜)。在 OneDrive 的代码中发现,你可以将音乐文件上传到 OneDrive "音乐"文件夹,这些音乐都可以在任何设备上通过 Xbox Music 播放。你也可以通过 OneDrive 应用向这个文件夹添加(音乐)文件。
Meet your OneDrive Music folder. Upload your music files to this folder, so that you can play them via Xbox Music from any of your devices. You can also add files to this folder using the OneDrive app for your computer.
但是,如果你尝试播放非 OneDrive 音乐文件夹中的音乐,OneDrive 则会提示需要将音乐移至"音乐"文件夹。
To get the full Xbox Music experience, move your music files into the Music folder on your OneDrive.
目前没有截图可以分享,也没有具体的发布时间。微软在推出 Xbox Music 的时候曾表示,Xbox Music 将支持云存储:本地音乐的扫描和匹配,以及上传 Xbox Music 音乐商店中没有的音乐,后者就是这次提到的 OneDrive 新功能。